all the kickstarters that are catching my eye at the mo (and sometimes other things to back as well)
this week feels like there's absolute TONS of stuff I could splurge money on (seriously someone sponsor me to buy and review these things!!)
we do seem to have a week for fascinating historical subject matter here with no less than 3 this time round
Subscriptions
very dark work exploring psychological dissonance through body and demonic horror in an evocatively symbolist manner, leaning into psychedelia as much as terror and gross out art
Patreon here
Resonance is a ground breaking 24/7 radio station which broadcasts on 104.4 FM to central London, DAB to Greater London, nationally on Radioplayer and live streamed to the rest of the world.
Most specifically of interest is Alex Fitch's Panel Borders (@panelborders) and Dr Jude Cowan Montague's (@JudeMontague) The News Agents both of which feature some great small press creators.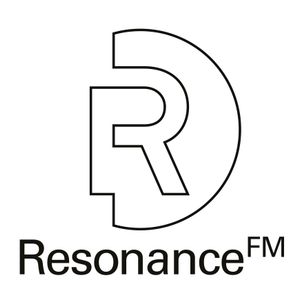 Donate here
New this week
Gods of Aazurn by Gary Scott Beatty (@garyscottbeatty)
(fully funded) finishes Friday, March 19 2021 1:00 AM GMT
If I'm honest, I can't label why I like this, it's partly the ideas and how they just lean in to pulp's lurid distortions of other cultures, partly it's the sturm und drang approach to the art and it's heavy lean into EC influenced underground comics and it's also just got a sense that this is a person getting on and having fun with their own influences and obsessions.
Paragon issue 27 by Dave Candlish (@DAVEYCANDLISH)
(fully funded) finishes Saturday, March 20 2021 12:43 PM GMT
a good old fashioned strip zine, with some classic uk strip zine strips!!
Blackford Manor by J. W. Grey (@BlackfordManor)
(fully funded) finishes Thursday, March 25 2021 10:00 PM GMT
Can't say anything about the writing as there are no samples, but the illustrations look fun, the plot idea sounds interesting and I just like the whole tone of how the campaign has been written to be honest
The Day the Klan Came to Town by Bill Campbell (@RosariumBill) and Bizhan Khodabandeh (@MendedArrow) published by PM Press (@PMPressOrg)
(still funding) finishes Friday, March 26 2021 10:59 PM GMT
A fascinating subject from a very reliable and trustworthy publisher and still very resonant today (sadly)
The Tay Bridge Disaster from David Robertson (@FredEggComics)
(fully funded) finishes Monday, March 29 2021 4:58 PM BST
Another fascinating historical comic, this one a long boiling project for a UK small press stalwart in his signature low key style. (I picked this images, the latter because it made me laugh, and both as they give a good insight into the tone you're likely to find throughout)


Birdcage Bottom Books 2021 publishing slate!! (@BirdcageBottom)
(still funding) finishes Monday, March 29 2021 9:06 PM BST
Not to play favourites, but this is an absolutely great publisher and I would (if I could) buy everything of theirs without question.
Blueboy Brown by David Greg Taylor (@davidgregtaylor)
(still funding) finishes Wednesday, March 31 2021 9:30 PM BST
Another fictionalised historical tale grounded in researched facts. This time from an old time underground cartoonist making his way back into (long form) comics. The artwork is outstanding and the story pages on show are full of interesting humanity and fascinating details
Never Ending Books Collective (@NEBcollective)
(still funding) finishes Thursday, April 1 2021 4:59 AM BST
sounds like it could end up being a nice space for lo-fi culture, or just fail, but I think it's worth a shot at keeping out the usual corporate high- street filler
ComicScene History of Comics Books 5 to 8 by @ComicSceneNews
(still funding) finishes Thursday, April 1 2021 9:00 PM BST (no joke!!)
I have an eternal soft spot for histories and books/magazines about comics, what can I say!!
Off Limits: Berlin – Europe, 1992-1996 by Rab GP Lewin from Resipole Studios (@resipolestudios)
(still funding) finishes Saturday, April 24 2021 3:55 PM BST
The tagline says exactly why it's interesting – 'A photographic book documenting the European techno-traveller free party scene from 1992-1996.' – interesting photos looking at a scene that was quite mythical in my youth – something i really wanted to be a part of secretly (despite hating the music)
I'm still loving these Kickstarter
Less than a week to go
The Thing That Stops The Badness by Steve Thompson (@Kloob) and Daniel Bristow-Bailey (@bristowbailey)
(fully funded) finishes Wednesday, March 3 2021 12:46 PM GMT
I've seen Daniel posting work from this on social media for what seems like a long time and it's always looked good
His recent art has stepped up a notch to be something very cool and exciting
Floodland by Jonathan McBurnie (@king_of_nails) from Argle Bargle Books
(fully funded) finishes Wednesday, March 3 2021 5:01 PM GMT
There's something very odd and definitely personal about this andit's al to the good as far as I'm concerned, an interesting one for sure
Gross! Press – Issue One by Gross Studio
(still funding) finishes Sunday, March 7 2021 11:09 AM GMT
it's got a good line of creators that I've not seen before
Bridging the Balkans: Portland Meets Serbia by Miriam Kercher
(still funding) finishes Tuesday, March 9 2021 4:43 PM GMT
the idea of a zine about the artists and creators of Serbia sounds cool and the art samples look nice
Still got a while yet
Love Her Madly and Other Stories by Rob Wells (@RobertDWells)
(fully funded) finishes Thursday, March 11 2021 8:01 PM GMT
he's very funny and quite dark, what more do you need
The Saddest Angriest Black Girl in Town by Robyn Smith (@RoBroSmo) from Black Josei Press (@BlackJoseiPress)
(fully funded) finishes Wednesday, March 17 2021 3:59 AM GMT
an interesting and very insightful look at being a black person in a mainly white area, treated with honesty and humour in the pages they show. it also has a clever and beautiful cover
Weird Work #1 by @Jordan_J_Thomas (writer) and @shaky_kane (artist)
(fully funded) finishes Monday, March 22 2021 6:00 PM GMT
it's Shaky Kane drawing!!
Planet Comics issue 2 by @JeffMcClelland and others
(still funding) finishes Monday, March 29 2021 5:00 AM BST
this just has some fun looking cartooning and seems to be a fun read fro mthe pages on show
Moving Through by Anna Magdalena
(still funding) finishes Thursday, April 1 2021 12:57 PM BST
great design showcasing some very beautiful images
Bird Brained Zine Anthology edited by @karrtunes
(still funding) finishes Friday, April 9 2021 9:54 PM BST
always want more zine collections in the world and the samples look cool
all content copyright its respective owners